Top brands, multiple car rental options.
15|%|Discount
Receive a 15% discount in Cartagena and Bogota with Royal Rent a Car in all ranges
Ver oferta
Destinations with
best car rental deals
By renting a car at alkilautos.com you can have the freedom to improvise, change your itinerary, go at your own pace and the comfort of being in control of your destination
Clients who recommend
Alkilautos.com
Jose
2021-01-05
Fui atendido por personal bien calificado en su función
José Alfredo
2019-03-24
Excelente
Harold
2020-12-18
Muy buen servicio y el vehículo q me entregaron estaba en perfectas condiciones... Muy complacido con el servicio
Ivan Jose
2022-02-21
Alkilautos súper, localiza CC Buenavista en Montería, la atención es muy mala
Ronal
2021-12-06
EXCELENTE
Norbey
2023-01-03
Muy facil y repido lo unico es q el dia del pico y placa el carro esta parado 14 horas de 6 am a 8 pm y pagas igual por el dia completo creo q ese dia deberia tener un descuento
Marc Andre
2017-10-05
Todo bien. La atención muy amable, el precio barato.
Ruben Dario
2023-01-05
Muy ágil el proceso de alkiler, las reservas son muy buena opción antes de tomar el vehículo, tienes chance de escoger
jose manuel
2022-11-09
Todo muy claro y rapido
Alejandra Maria
2019-03-28
Excelente todo
John Alexander
2023-01-11
excelente
Nelson
2017-04-30
excelente servicio
Olga
2020-01-28
En la página anuncian que el Cupo de Garantía/Depósito tomado de la tarjeta de crédito es de $ 1.000.000 sin embargo al retirar el carro el depósito que debimos dejar fue de $ 2.000.000. Es importante que sean claros en la información.
Juan David
2016-12-06
Excelente.
Popular Cities in Colombia
to rent a car
Most rented
type of Car
Frequent questions
about car rental
¿What documents do I need to rent a car at Alkilautos.com?

The main driver is the one who signs the contract and must bring the following documents under his name: 1. An embossed credit card with sufficient funds to cover the security deposit required by each rental company. 2. A valid driving license. 3. The Identification card or Passport. If the person who is going to drive is not the owner of the credit card, will be an Additional Driver and will need to have a valid driving license.

¿How old do I need to be in order to rent a car?

Most of the car rental companies we work with require that the main driver be between the ages of 21 and 70. If the driver is under 25 or over 70, you may have an additional surcharge. It is important to keep in mind that having a valid driver's license is a main requirement.

¿Can I pick up the rental car in one city and return it in another?

Of course. In this case our platform will only show you the results of those searches where the rental companies allow to pick up the car in one city and return it in another. However, this may have an extra charge.

¿What type of insurance does my rental car include?

All rental cars that appear in the search results in step 2 include Partial Coverage unless it indicates "Car Only" or "Full Protection". In this case the cost of Partial Coverage is already included in the total price. In case you have chosen a rental car in the search results that indicates "Only Car" the total price does not include any insurance. This is generally the case for international rentals. On the other hand, if you prefer to take Total Coverage, it should be done only with those rental companies that offer it in step 3 as "Total Protection".

¿What payment methods can I use to book a rental car at Alkilautos.com?

Payment at Alkilautos.com can be made by credit or debit card through PSE according to the options indicated by the platform in step 3. Keep in mind that the main driver must always present an embossed credit card with sufficient funds to cover the security deposit required by each rental company at the time of picking up the vehicle.

¿Why do I find low prices on car rental at Alkilautos.com?

We work with the main car rental companies and with local rental companies to be able to offer you the widest variety of cars and prices. Thus, we guarantee you the best car rental offers in more than 150 countries around the world. Use Alkilautos.com as your main rental car search engine to compare prices and find our best deals.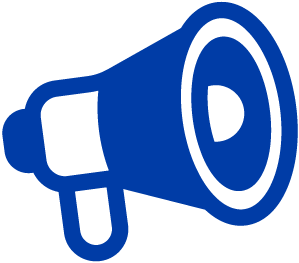 alkilautos.com in the media: